Karen joined Soroptimist in 1994 as a member of SI of Anacortes and then transferred to SI of LaConner in 2000. In 2017, she helped launch the Northwest Region's online club, SI of Cascadia Online. She loves using technology to simplify collaboration and communication. She joined the Laurel Society and the Laurel Legacy program in 2000. She served as the SIA 2020 Convention Exhibits Chair, until it was cancelled. Her professional experience includes over 25 years in the nonprofit sector, serving as executive director of several organizations. After nine years, she "retired" in June from teaching adult learners at the University of Washington. An avid traveler, she's looking forward to exploring new possibilities with all members of the Northwestern Region this biennium.
Wendy Falkenstein
Governor-Elect
Wendy officially joined Soroptimist in 2003. However, having grown up with Soroptimist, she shares she un-officially joined in 1972 and proudly shares with everyone that she is a 3rd generation Soroptimist. Wendy has held several positions at the club level and has also served the District and Region, most recently as Region Secretary (2020-2022). Wendy has been in retail management for 30 years and is currently a Store Manager for J.Jill. When not working, Wendy enjoys working in her yard and around her home, a DIYer for sure. Her other joy is spending time with her family and friends.
Chris Christensen
Secretary
Chris has spent most of her life both as a young adult and a working adult supporting non-profit organizations from the YWCA, Girl Scouts, YMCA to the Gresham Historical Society and Soroptimist, all of which she has taken on leadership roles. It became her passion to help where needed and to accept when asked. While she took time away from Soroptimist to raise her daughter she came back renewed with ideas and skills learned from her time with the YMCA. She will always be a Soroptimist working to achieve the best for women.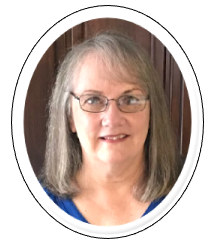 Becky McGinty became a member of Soroptimist Port Angeles Jet Set the minute she heard the organization focused on improving the lives of women and girls. Her own personal beliefs of supporting women fit right in with the organization's goals. Becky's own success in life was due to the support of strong women and it was time to give back and continue with that legacy. Becky has served her club as both Treasurer and President and is excited to serve the Region and put her 30 years of accounting experience to serve the Soroptimist goals. 
Becky Taft
District 1 Director
Becky Taft became a member of Soroptimist International of Sedro Woolley, after her two children went off to college in 2004. She jumped in with both feet to help the works of the Region, from Finance committee, Registration Chair and Region Fundraising Chair. If you do not see a pattern, numbers and money are what makes her tick. Becky has attended conferences, meetings and conventions since 2006. Becky enjoys being a great resource for all clubs, both with the simple financial needs to providing advice on protecting the funds of the club. Becky believes in the mission of Soroptimist and the great work that can be done by the great members of the Northwestern Region. Becky has 28 years of banking experience and hopes to bring to the organization not only her skills with her financial background, but to also bring her experience as being involved in the community. Becky is looking forward to more camping with husband John and their two pugs, Beau and Rocky.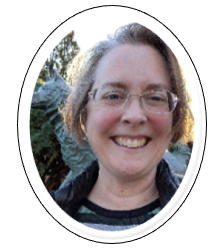 Catherine Dorn
District 2 Director
Catherine Dorn joined SI of Albany in 2013, after attending the group's Walk for the Cause with her best friend. Soroptimist's mission and commitment to community were just what she was looking for in her adopted hometown of Albany, Oregon. She put her Mass Comm degree to use and became the Club's Publicity Chair and the Walk Publicity Chair, eventually serving as Club President and now Walk Chair. A 1996 graduate of Linfield, Catherine is a Quality Manager for a specialty-materials company in Albany. If you've flown in an airplane or had an MRI, she probably either certified the metal components or watched them being made. She lives in Albany with her husband Dan, their 19-year-old daughter Megan, and their two mutts Winnie and Sadie. Despite mailing tuition money to the Beavs, her heart belongs to the Ducks and the Timbers. She loves the Oregon Coast, reading, baking, and volunteering with the local community theater.
Angela Comstock
District 3 Director
Angie Comstock joined Soroptimist International of Coeur d'Alene in 2009 after a brief membership with SI of Boise in 2006. She has served as Club President, Club Secretary, Club Delegate and was the District 3 Secretary for the 2016-2018 Biennium. Angie has spent 17 years in private consulting working as a geotechnical and civil engineer. She works for J-U-B Engineers and is a Program Manager for their northwest region public transportation clients. Angie, her husband Chris and children Janice, Elizabeth and Marshall enjoy all things outdoors at their 19-acre property in Hauser, Idaho.
Heidi Gordon
District 4 Director
Heidi started her adventure with Soroptimist in 2011 as a member of SI of Hamilton, MT and then transferred SI of Renton, WA. After working in Healthcare for 35 years (16 as a software compliance auditor), mostly in the Seattle area, she moved back to Montana and rejoined SI of Hamilton in 2021. She has been a club President, Vice-President, Delegate, District Fund Raising Representative, District Nominating Committee Representative, and served on numerous club committees. Each opportunity has been rewarding and enjoyable—from meeting new people to realizing how each position could help empower women and girls. She now spends her time as the Admin/Ops Manager for the Ravalli County Museum, is an intermediate Hot Shop glassblower, beginner glass fuser, and hanging out at home with Saundra and 2 cats (Max and Benny).